In recent years, the most widely used material for manufacturing tanks used in the chemical industry has been thermoplastics; This is due to the fact that they are lighter materials than steels and with better properties for corrosion resistance. In the market, we can find a wide variety of materials and different formulations, of which we are going to list the most common below. The choice of material may depend on various factors, mainly on the application for which the container will be used and the operating conditions to which it will be exposed.

Read also Guide to make plástic tanks and factors that influence
Materials for the manufacture of plastic tanks:
According to the polymerization method, polyethylene has a simple molecular structure that can obtain products in different densities, being the high-density HDPE (PE300-B100) that brings the best mechanical resistance characteristics (in the most extended useful life) for the manufacture of containers.
This type of material is distinguished by properties such as: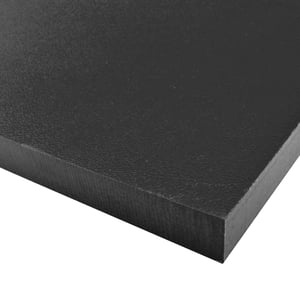 Low density.

High fortress.

High elongation at break.

Good resistance to chemical agents.

Good electrical insulation properties.

Deficient moisture absorption.
Through the polymerization of propane gas, we obtain a thermoplastic product called polypropylene. Isostatic polypropylene is the one that has the best characteristics for the manufacture of containers, also emerging two different groups Homopolymer and Copolymer which offers more excellent resistance to impact as well as better performance in cryogenic environments. Its main characteristics are: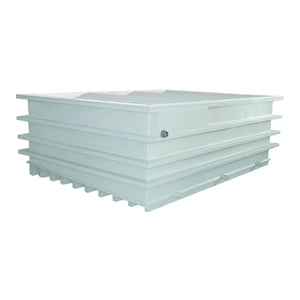 Lower density than HDPE.

Higher stiffness and toughness than HDPE.

High dimensional stability against heat.

High resistance to chemical attack and corrosion.
PVC (polyvinyl chloride):
Polyvinyl chloride is a generally amorphous plastic which, depending on the polymerization method, can produce different formulations derived from PVC, and together with the additives that are added to the formulation, very relevant characteristics can be given to these, such as purity, hardness, flexibility, impact resistance and/or rigidity of the product. Materials derived from polyvinyl chloride are characterized by: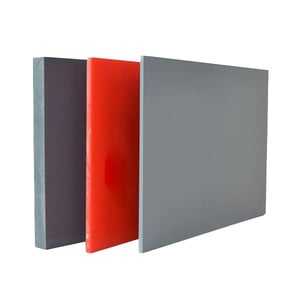 High mechanical resistance, rigidity, and hardness.

Self-extinguidhing outside the flame.

Good electrical properties.

Good resistance to chemical attack.

Low abrasion resistance.
Polyvinylidene Fluoride (PVDF):
Polyvinylidene fluoride is a partially crystalline thermoplastic that belongs to the group of fluoropolymers; when it is made by the suspension polymerization method, it gives the polymer a higher crystallinity and melting temperature, which offers good chemical and thermal stability. Which places it as a good alternative for container manufacturing where resistance to chemical attack at high temperatures is required. PVDF obtains properties such as: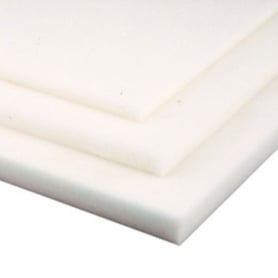 Relevant resistance to acids.

Good abrasion resistance.

Flame retardant characteristic.

High mechanical resistance, rigidity, and toughness.

Excellent sterillization properties.
Visit our page Sheets for plastic tanks
Main applications of plastic tanks for the chemical industry:
Knowing the scope and chatecteristics of the different material, optimal for the manufacture of plastic tanks and tanks for the storage of chemical products, we can reference them in different applications, such as:
To use plastics in the storage of liquids in the construction of containers and facilities of the chemical industry, They must meet certain requirements such as resistance, static load, impact, abrasive wear and depending on its location the aptitude for weathering. Fortunately, there is a wide range of products that provide the correct solution for practically any application, even counting with charges for resistance to UV rays when the tank requires to be exposed to the elements or additives to reduce the risks of explosion due to the presence of electrostatic charges.
FUENTE: https://www.plastoquimica.com/productos/ficha/oferta!!!-deposito-de-pehd-de-1-000-litros/172
In galvanizing installations, objects (metallic or plastic) are coated with other types of metallic elements (such as chrome, nickel, zinc, etc.), immersing these in some chemical substance to carry out an electrodeposition process, this is order to make the finished pieces more resistant oxidation derived from exposure to the environment in which they will develop their function; the vats to carry out the electrochemical process must be manufactured with thermoplastic materials depending on the chemical substance they will contain, as well as the temperature of the process. There is a wide range of plastic products to satisfy practically any requirement in this branch.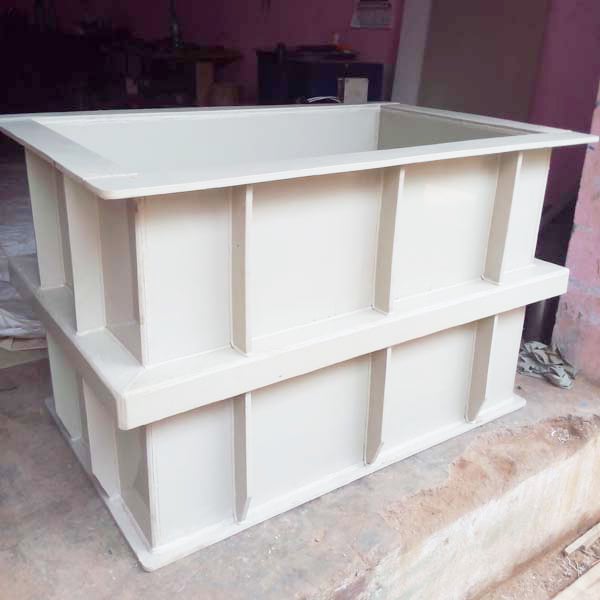 Steel picking installations:
The steel picking process is developed to remove scale generated on the surface of steels coils from the hot rolling process, polypropylene is the material that in recent decades has been consolidated for this use, displacing steel tubs with rubberized liners; due to the high temperatures used in this process, the use of polypropylene with temperature stabilizer is recommended to avoid premature deterioration in the walls of the process tubs.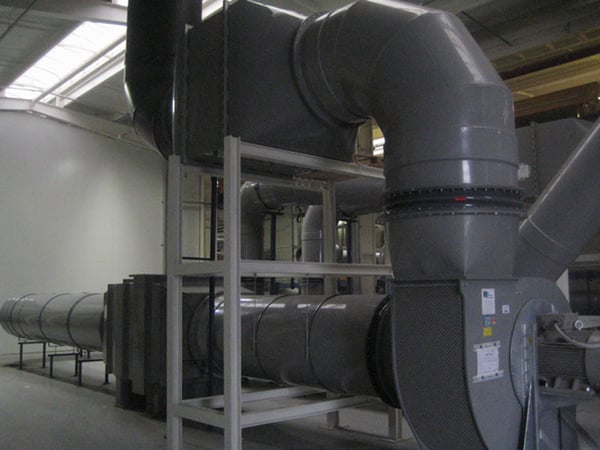 FUENTE: https://www.agru.at/es/aplicaciones/semi-acabados/placas-y-sistemas-de-tuberias-para-tanques-de-decapado/
Installations for water treatment:
The ideal material to manufacture water containers is high density polyethylene (HDPE) however they must present a high purity if they will be in contact with drinking eater as well as having a particular chemical stability to be able to satisfy this market; the demands of plastic used in water treatment have been increasing throughout the world to avoid contamination of water used for human and animal consumption, in this applicatio we find three main areas:
Construction of storage tanks.

Chemical water treatment.

Construction of wastewater recovery plants.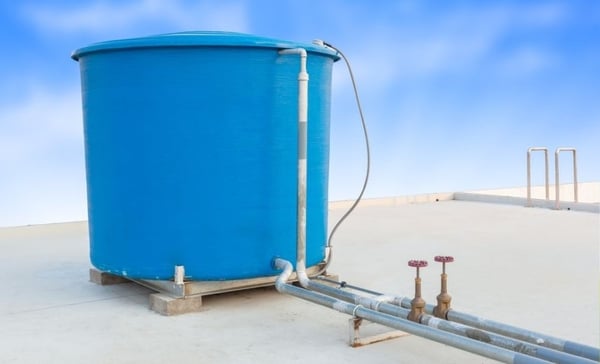 FUENTE: https://www.exitmaxsac.com/elegir-el-tangue-de-agua/
Gas extraction and scrubbing installations:
In many countries there are regulations to limit harmful agents in emissions to reduce damage to the environment and health. The typical installations to purify the air are drip precipitators and purified gases, which are manufactured in thermoplastic materials due to their particular resistance to corrosion produced by chemical gases from the process, therefore polypropylene has been gaining ground in this application, also counting on charges to make them flame retardant and/or antistatic when there may be risks of explosion or flammability in this area.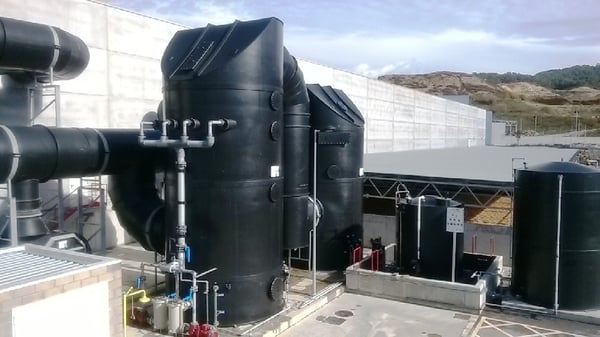 FUENTE: https://www.plastoquimica.com/
Ventilation installations:
For the evacuation of air loaded with harmful substances from the gases released in the chemical processe, it's necessary not only the ventilation system to be able to extract them, so by virtue of the corrosion resistance thermoplastic materials are used, also acquiring relevance self-materials as well as electro-conductive materials that allow the release of possible static charges, which could mean a risk of explosion, derived from the handling of gases in confined spaces.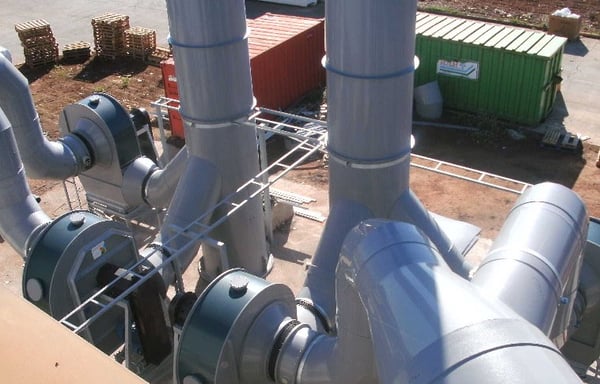 FUENTE: https://www.plastoquimica.com/productos/ficha/pharma-instalaciones-de-ventilacion-industrial-aspiraciones-focos-emisores/114
Read also How can LDM help you in your plastic tank manufacturing?
No matter what application you need your plastic container for, at LDM® you can find absolutely everything you need for manufacturing . Equipment and materials from the best brands in the industry, all in one place. Visit our page!
References:
Röchling. (2018). Fabricación de alto rendimiento para la construcción de depósitos e instalaciones químicas.
Leister. (2021, abril). Catálogo general - soldadura de plásticos.
CESLA. (2019). Manual básico de soldadura plástica. CESLA - Centro de soldadura plástica.